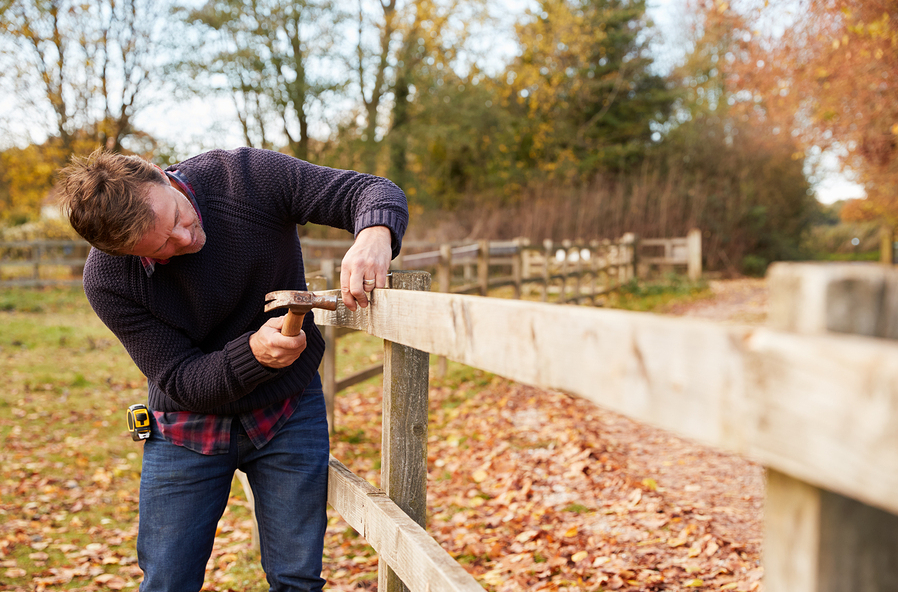 We at Granite Bay Fence Company talk quite a bit about how tough our fences are. Having said that, contingencies never rest. Nor do they telegraph their blows.
Accidents happen. Perhaps a car crashed through your wooden picket fence (this is California, after all). Or maybe a tree fell on your PVC vinyl privacy fence. Then again, maybe your fence is standing just fine but starting to show its age.
For these occurrences, Granite Bay Fence Company offers exemplary fence repair in Granite Bay, CA.
We Fix Broken Fences
The first step is to give us a call. Our number is at the bottom of this page. One of our skilled customer service representatives will ask you some questions and take down some information.
This isn't L'Idiot from the movie L.A. Story. Nobody here is going to be short or snippy with you. A very friendly voice will accommodate your every need.
Then, we'll set up an appointment for one of our fence repair experts to come to your house or place of business and investigate the damage. 
At this point, it's important to note that we repair all kinds of fences—wood, PVC vinyl, chain link, you name it. No matter what kind of fence you have, we can fix it.
Once our technician has assessed the damage, they'll give you a free estimate of the repair costs. If everything looks good to you, we'll get to work right away. 
The Most Dependable Fence Repair in Granite Bay
Once we start repairing your fence, you'll see why we're the best in the business. Our highly skilled professionals work quickly and efficiently to get your fence back in top shape.
No one's going to be running around your yard looking for tools. Or eating hamburgers (even if it happens to be Tuesday). Or you are sneaking coffee through the kitchen window. We're here to fix your fence, and that's what's going to happen.
Available Parts For Your Fence
Granite Bay Fence Company only uses the best available parts for our fence repairs. We understand that you want your fence to last, so we make sure to only use the highest quality materials. 
You shouldn't have to worry about your fence breaking again anytime soon. But if it does, you know who to call.
We also repair gates, latches, and fence lighting. Our team has almost 100 years of combined experience, so we can handle any repair you need. 
Why Is Fence Repair Important?
Your fence is an important part of your property. It's there to protect your family, your belongings, and your business. A broken fence leaves you vulnerable to intruders, thieves, and vandals.
Oh, and to that age-old question, "who let the dogs out?", we're finally going to have an answer.
A broken fence makes your property look unkempt and unprofessional. Random pieces scattered about can also turn out to be dangerous. If you have a business, these are the last things you want. First impressions are important, and a broken fence is not good.
So if your fence is in need of repair, don't wait. Call Granite Bay Fence Company today at (916) 823-9811. We'll have your fence looking like new in no time.