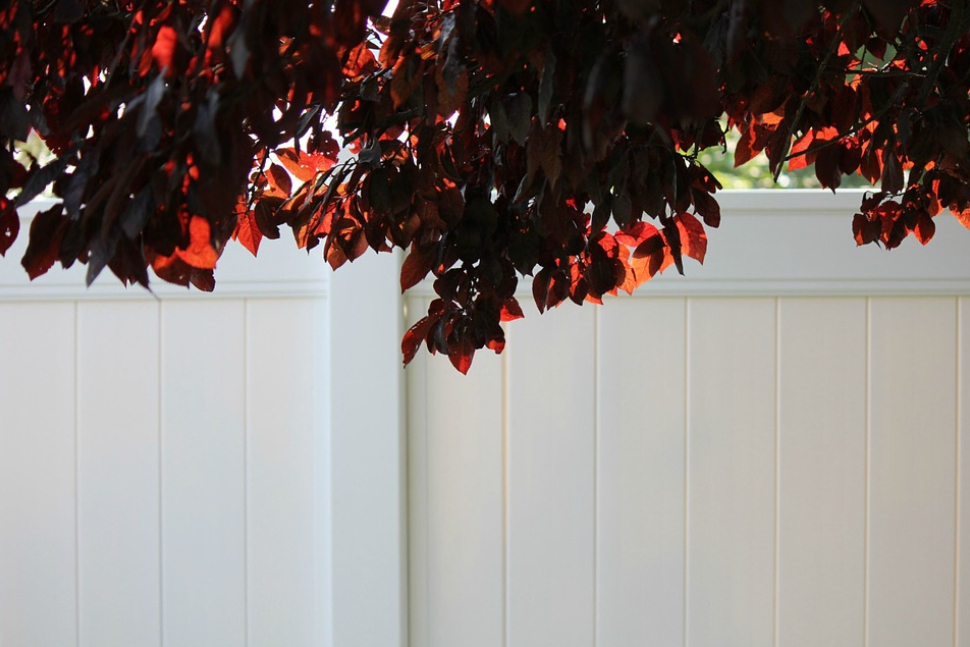 PVC stands for polyvinyl chloride. So typically, when we talk about PVC fencing, we're talking about vinyl.
And to quote Forrest Gump: That's just fine and dandy. Because vinyl fencing from Granite Bay Fence Company holds up just like Gump himself.
PVC fencing is the most versatile option on the market for your new fence material. And there's no better contractor in Placer County to install it than us.
Give us a call at (916) 823-9811 to get free estimates.
More About PVC Fencing
Vinyl fencing is perfect for the Do-It-Yourselfer. If you're looking to install a fence on your own, this is a great option.
Why? 
Because once we drop off your new vinyl fence material, it's practically goof-proof to install (even Gump could do it, but I think we've beaten this dead horse enough). Just follow the instructions and you'll have a beautiful new fence in no time.
And unlike wood, you don't have to worry about rotting, insect damage or splinters. Vinyl is durable and built to last. Plus, it comes in a variety of colors and styles to match your home's unique look. 
Granite Bay Fence Company is proud to offer the best fencing products on the market. And Granite Bay PVC fencing is no exception.
Styles Everywhere
Another huge plus for PVC fencing is how it can mimic other, more expensive material. For example, you can get the classic wood fence look with a PVC picket fence. No one will notice the difference unless they walk right up to the fence and touch it.
Or if you want the contemporary style of a steel fence, we can do that too. Nor will the results look cheap or rushed. Just because PVC is synthetic doesn't mean it plays ball in a lower league than the real McCoys.
Oh, and did you know that PVC doesn't need staining or sealing or paint? You do now. So you can go ahead and forget about hiring poor Danny LaRusso to paint the fence, up and down. For crying out loud, teach the kid to punch!
Privacy, Picket or Ranch?
Just like wood or steel, you can get a variety of looks with your new PVC fence. 
For example, our privacy fences are perfect if you want to keep prying eyes out of your backyard (we don't blame you). We can also do a variety of picket and ranch styles as well.
The sky's the limit when it comes to style, so if you have something specific in mind, just let us know. We're always happy to work with our customers to create the perfect fence for their home.
The Greatest In Show
Granite Bay Fence Company is the best fence contractor in Placer County. We're a family owned and operated business that has been serving this community for many years. 
We take pride in our workmanship and only use the best materials available. So when we install your new PVC fence, you can rest assured it will look great and last for years to come.
Is PVC Actually Less Expensive Than Wood Or Metal?
The great thing about PVC is that it comes in a variety of price points. You can get an inexpensive fence that looks good or you can spend a little more and get a top-of-the-line, luxury fence. 
PVC is also less expensive than wood or metal when you factor in the long term costs. That's because it requires very little maintenance and can last for decades.
So if you're looking for a new fence, PVC is a great option. And there's no one better to install it than Granite Bay Fence Company. Call us today at (916) 823-9811 and let us show you what we can do.